visiting Losada, an unforgettable experience
In the beautiful heart of the El Bierzo wine region, you will find a winery that delights wine lovers: Losada Vinos de Finca. Losada offers a unique experience to anyone wanting to discover the fascinating world of wine.
The winery tour:
A visit to Losada Vinos de Finca is an opportunity to get up close and personal with the winemaking process. Walk through the vineyards and discover the production and maturing processes.
Wine tasting:
Tasting our exceptional Mencia and Godello wines is undoubtedly one of the most anticipated moments of a visit to Losada Vinos de Finca. Losada offers a wide variety, from the elegant and powerful reds to the fresh and vibrant Godello whites. During the tasting, visitors will be able to experience the unique flavours and aromas of each wine. They will also learn about the characteristics of each variety and how best to pair them.
The natural environment:
As well as the wine experience, Losada's vineyards are set amidst extraordinary natural beauty. The peaceful and serene atmosphere of the winery invites visitors to relax and enjoy the beauty of nature, surrounded by picturesque landscapes and gentle slopes of vineyards.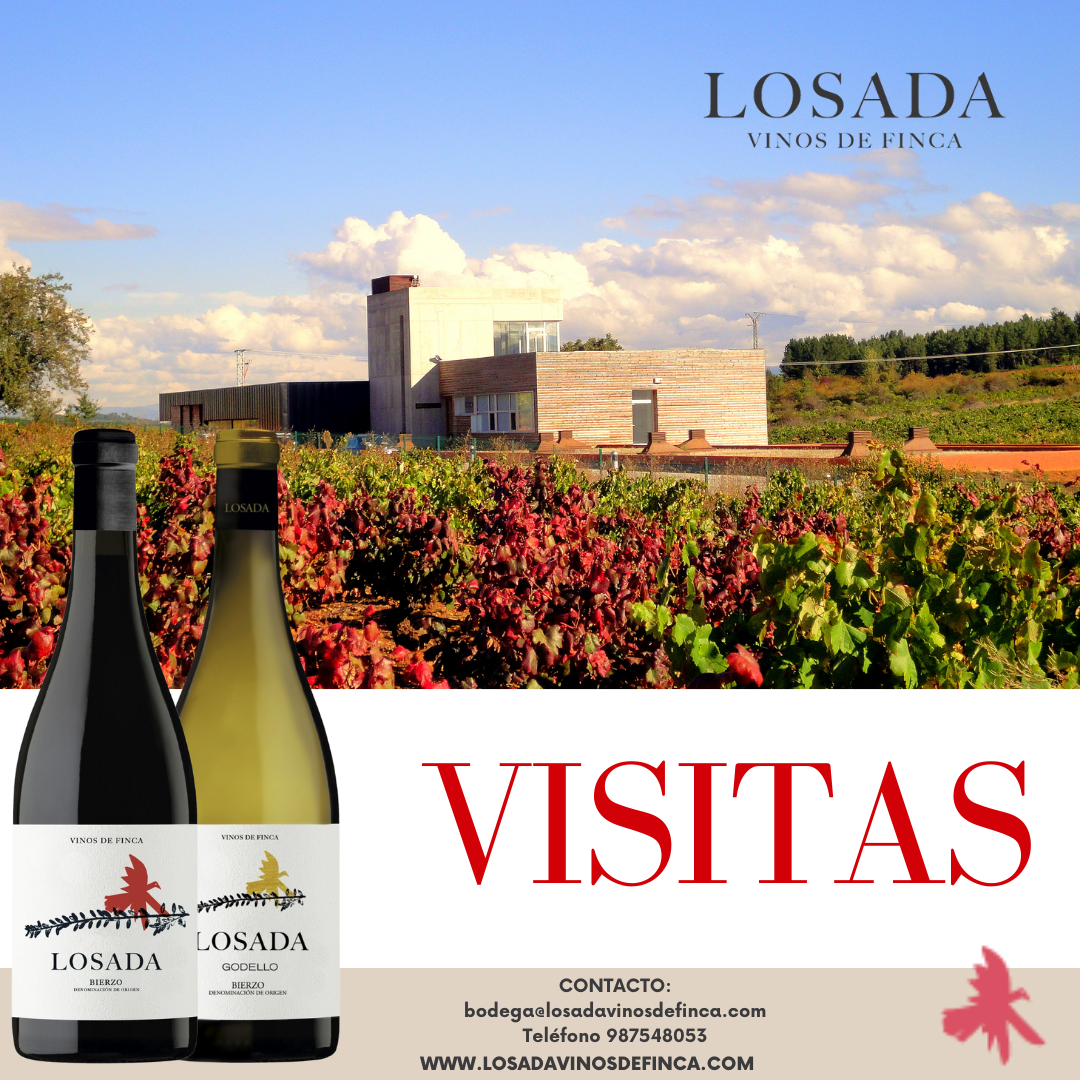 Visits:
Monday to Friday: 9:00 am to 2:00 pm and 3:00 pm to 5:00 pm. We only receive visits by prior appointment
We offer different types of visits: standard, premium, with vineyard tour…
Reservation Form